Los Angeles—Controversial headline grabber actress Lindsay Lohan, who was released last week from a court-ordered rehab at the Betty Ford Clinic—confirmed she is indeed planning to add a footwear collection to her 6126 apparel and accessories collection.
Lilo tweeted fans that she's taking things "one step at a time." In an interview with People, La Lohan said her new shoes are inspired "from old Hollywood glamour and added a modern edge. It was key to make comfortable, timeless shoes that can easily go from day to night and feel cool, chic and glamorous."
Lilo is 'Hands On'
Lohan's business partner Kristi Kaylor called the collection, which will premiered this fall, "an update to classic styles including wedges and riding boots, adding modern accents such as hardware and mixed leathers."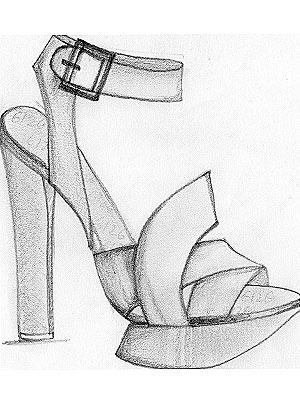 Kaylor also says Lohan is very involved. "She comes to meetings with tears, photos, and fabrics. She brings her own shoes in to show specifics. She's ultra-prepared, all the time." Lohan reportedly sourced all the materials straight from Europe and choosing "fashion-forward but not trendy" shoes, Kaylor said. Suggested retails will be between $100 to $450.
DA Investigates Battery Allegations
Meanwhile Lohan has more on her mind that lasts, the Riverside Country, California, district attorney's office plans further investigation into Lohan over an alleged battery last month with Betty Ford Center rehabilitation technician Dawn Holland.
Police said earlier this month that Lohan violated her probation and wanted her charged with battery. A Los Angeles Superior Court judge has said Lohan will be jailed if she violates probation. Her next scheduled hearing before the judge is Feb. 25.